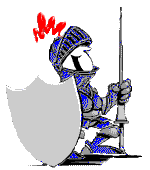 Add a message : Dark Blue Knight
There are now 712 messages in our guestbook.
<<< 1 26 27 28 29 30 31 32 33 34 35 36 37 38 39 40 41 42 43 44 45 46 48 >>>
Viewing messages 526 to 540.

Donna | E-Mail | Web Site
I really enjoyed your picture and poem

31 August 2007 - Kansas

Fjola Roberts | E-Mail
Great site.Thank you

30 August 2007 - Duncan British Columbia Canada

Anne (Kacey) | Web Site
Grow Old With Me and The Light..so pretty, Eddie.
All your poems are beautiful and show your love and talent.
I do especially like Grow Old With Me..since I am pretty much in that category!
Thank you for your newsletter and allowing me to view your wonderful work.
Take care, love to the family and God bless!

28 August 2007 - Virginia, USA

Brenda/Sassy
Dear Eddie,
Hello again my friend. It was so good to receive your latest update but I am so sorry to hear you are not doing well, the depression takes away so many of our days doesn't it. I will certainly keep you in my thoughts and prayers as I always do.
It was so nice to just sit and relax and spend the time reading your lovely poetry again. I enjoyed every one of them. Some I have read before but I never tire of your poetry. It would be hard for me to try to pick a favorite but I really enjoyed once more so much, "Grow Old With Me". I guess mainly because Jim just ask me about a week ago, "Does it just keep getting better?" and Eddie my friend he was referring to our deep and lasting love we have. I am so fortunate in love and in love of friends, my blessings are many.
You are such a kind and gentle soul. I pray soon things will turn the corner for you and you will be back to laughing and loving. You give so much to so many people and I am honored to be your friend. Please give my greetings and love to Sharon. Take care. Talk to you soon.
Love,
Brenda

26 August 2007 - Salem, Oregon USA

Gianna | E-Mail | Web Site
Hello Eddie

Every time I read your poems I think this must be the best of them all until I am coming across your new ones.
"The Light" and "Grow Old With Me", so wonderful!
You have such a great site. Thank you for sharing.
God Bless.

23 August 2007 - On_Can

Joan
Thank you that was such a wonderful poem it truely touched my heart. Thank you so much for writting it
be well and be safe

23 August 2007 - gottahavepepsi@yahoo.com

Terri | E-Mail
Thank you for all you kind words. My father used to be a police officer as well as my uncle. I have the greatest respect for the men in uniform.
As for your section to all servicemen. That too means alot to me. My oldest son left today for basic training in the Navy. Letting him go is the hardest thing I have ever done. Now it's in God's hands. Thank you and God bless....

22 August 2007 - Hickory, NC

HEATHER | E-Mail | Web Site
Dear Eddie, sorry I am late again, cant seem to keep up, the truth is I have been enjoying the summer and its so hard to even get on the PC. Your latest sends are favorites, I did enjoy reading them. My favorite was THE LIGHT, so beautiful and I loved the graphics. LOOK AROUND,GROW OLD WITH ME,SOMEONE LOVES YOU,ON EAGLES WINGS, all were so outstanding, thank you Eddie for sharing. I hope all is well with you and your dear family, God Bless you dear friend.



22 August 2007 - CALIF
Gram-ma Riki | E-Mail | Web Site
Hi Eddie,
It's been a while since I've visited your lovely site. It's always enjoyable to read, and browse.



Just stopping by to wish you and your guests a happy safe summer.



A little bit of sunshine
can cleanse a sky of gray.
So I'm sending some along
to brighten up your day.


21 August 2007 - OH - USA
Pam Gallo | E-Mail | Web Site
Hello My Friend Eddie:
It seems like I have been away from the computer forever, only venturing in for very brief periods of time. I did have to come by here if only for a brief visit this day to say that I was thinking of you and hoping you and the family are well. I promise to view each and every awesome page you have created as soon as I can sit upright for longer then this short time. I get nothing accomplished these days it seems. My love and best wishes to Sharon and the family.
Always: Pam

21 August 2007 - Long Island New York
Nancy Harper | E-Mail
Dearest Eddie,

This months new poems really blessed my life. They were ALL outstanding.

19 August 2007 - Lubbock, Texas USA
Ann Marie | E-Mail
Hello Eddie, I am late in signing your guestbook but have read and re-read your beautiful poems. My favorite this update is,"On Eagles Wings" I really had to stop & drink those words in. They are a perfect picture of The Trinity. "Look Around " is so true. I think of your Dear Croc.Hunter & his legacy that he left behind. He taught us to care for the creatures & the earth itself. I know Bindi & Terry carry on his dreams. "Grow old With Me" is so precious in that as a wife of 46 years, I can not imagine not having my Gene to grow old with. Your words expressed my thoughts perfectly. Your graphics were also a delight to the eyes & the music completed your poems so well. Thanks for a marvelous update.

19 August 2007 - Alabama, USA
Marcia Duning | E-Mail | Web Site
Very nice web site

18 August 2007 - Greenville, Ohio USA
alona | E-Mail | Web Site
your site is beautiful and inspiring.

God Bless you.

alona~

18 August 2007 - Lake Elsinore, California
Dot | E-Mail | Web Site
Wow! Eddie you have really excelled yourself, fantastic poems and fantastic web sets. I liked all your poems but On Eagles Wings was just bonzer. You have the best Aussie site that I have seen, you've done us proud.

18 August 2007 - Near the black stump
<<< 1 26 27 28 29 30 31 32 33 34 35 36 37 38 39 40 41 42 43 44 45 46 48 >>>