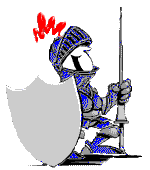 Add a message : Dark Blue Knight
There are now 712 messages in our guestbook.
<<< 1 19 20 21 22 23 24 25 26 27 28 29 30 31 32 33 34 35 36 37 38 39 48 >>>
Viewing messages 421 to 435.

Sharon/AngelHeart | E-Mail | Web Site
My Dear friend Eddie,
First ,thank you for your wishes and prayers for my daughter..
Your poem"Put It Right" I adored this one, I thank the Lord each day I awake and trials many but a new day dawns, you wrote a beautiful piece I loved that poem.

"Follow The Light" you really hit ones heart with this one, and isn't it the truth, beautiful writing indeed.
"Where is Your Sting" powerful poem Eddie loved this one also and your poem as easter approaches us all "At The Tomb" a glorious poem for the season and always, as,this holiday is the best for us all, and I send my wishes to the land down under to you and your Sharon:)


6 March 2008 - Virginia~US
Howard | E-Mail | Web Site
Hi I love your poems and Thank the Lord that you share with us and that you have a great gift to write great poems, God Bless you and your loved ones.

Worship With You is offering Linkware and you are welcome to use any of the Linkware.

Worship With You


God Bless, Howard.......
"God so loved the world that He gave the world you"
John 3:16....For God so loved the world that
he gave His only begotten Son, that whosoever
believeth in him should not perish, but have
everlasting life.



6 March 2008 - OK
Francine | E-Mail | Web Site
Dear Eddie, it is always a pleasure to share you thoughts in poetic thought and your heart in pure platinum. You are a man for all seasons, a light and inspiration to many writers and an example of what "friend" means to many. I am so glad to be a part of your world and always think of you with great admiration. I wish you an Easter filled with the glory of God and the blessings he surely gives to you.
Respectfully,
Francine


6 March 2008 - Long Island, New York
Amy | E-Mail
A lovely web-site indeed as I also suffer from PTSD and panic disorder. I laughed and laughed at your antics(police humour). Thank-you for serving. I also admire Mother Teresa for her courage and devotion to the lepors and poor she never looked down from any spiritual hilltop and yet she was a great woman indeed.

5 March 2008 - United States of America
Gianna | E-Mail | Web Site
Hello Eddie your last update is wonderful, your poems such an inspiration every time I visit your words are touching my very soul.Thank you for sharing.God Bless.

3 March 2008 - On_Can
Melva | Web Site
Hi Eddie,
Wow what wonderful poetry you sent out in this update...'Our Destiny' certianly made me stop and think, and know that I'm on the down hill side too! All that will matter, I believe, is did we win any for Jesus? That should be the uppermost thought on a Christian's mind, is winning the lost....That is what Jesus is all about, and being His children means we should be in His Word and training our minds in that direction always...I am not going to tell you that I do that as much as I should, but winning the lost is the most important thing to me, as His child...It's always been a desire in my heart....
Thank you Eddie for your poetry which does always give me reason to think deeply...
God bless and keep you close my friend,
In His Love,
Melva

2 March 2008 - USA
Beth | E-Mail
I'm the Wife of a Traffic Officer/Police Officer.

2 March 2008 - NZ
Jackie Doggett | E-Mail
To you and yours ,wishing you a blessed life.

Thank you for sharing.

1 March 2008 - TEXAS, USA
Ann Marie | E-Mail
Hello Eddie, I have read your latest update twice and have a hard time deciding my favorite ones but I think "Night Time Thoughts was hauntingly beautiful. It shows the deep love that pass between you & Sharon. Wow ! What a wife. The others were "Why Me" and "Lonely" Many times I have asked my Lord, "Why Me" In prayer one day about 3 years ago I asked Jesus to send some friends my way because I was lonely. Boy, Did he ever... I now have many wonderful friends online that I cherish their friendship of which you are one. God's Blessings Eddie & Sharon

29 February 2008 - Alabama, USA
Sharon/AngelHeart | E-Mail | Web Site
Eddie
Thank you so much for visiitng and your kind words on my heritage page.I so appreciated it.
I read "Why Me"a beautiful write, this should go to MTR to share with all.
I hope you and your Sharon and family are well ,I do not know what your season weather is like, but I am sure it isnt like ours...So await Spring and rebirth.
Sending many blessings your way!


25 February 2008 - Virginia~US
Dot | E-Mail | Web Site
Thank you again for sharing your great poems. I especially liked " Falling Petals" very clever I thought. So sorry you lost a lot of gb entries and glad you had backed up your site. Take care and God bless you and yours.

24 February 2008 - Qld. Aust.
Betty Burdette | E-Mail | Web Site
Eddie, What a man of courage you are. I have visited you before, some time back...but feel I have gotten a glimpse of you after reading Part 1 and Part 2 of getting to know--- somethng about you. I have had Post Traumatic Shock Syndrome also. It is a nasty business.
I am so glad that you are telling others of your faith. I re visited your site, from a message you left in my guest book. Thank you.
You have wiggled your way into my heart. God Bless You. Betty Burdette

23 February 2008 - USA
Andrea | Web Site
Eddie, I really enjoyed each of the pages you shared. I realize I am a few days late getting here, but health problems got in the way.. But, am here, and just as always I am so blessed reading your words. And the one "Why Me" is one we all have felt, and we all need to remember the Lord Jesus and the fact He never asked that question."Peace" and "Night Time Thoughts" were both so beautiful, and just all of them lovely.. You amaze me with the lovely poems, settings, and the music to accompany each page.
God bless!!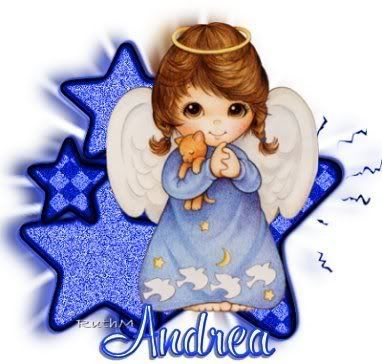 23 February 2008 - KY, USA
Shy | E-Mail | Web Site
Dear Eddie,
I certainly have missed seeing and reading your updates, it is good to have you back. I appreciate you being so faithful to come by my sites and sign my guestbooks, you know from personal experience how much that means.

I have enjoyed reading all your new poems, each one reflecting thoughts of this life and our life beyond here on earth. You always include a special poem for Sharon which is so touching and I know must mean so much to her. You two are very blessed to have such a long and wonderful marriage.

I have been kinda like you and having problems getting interested in writing or building pages since the New Year arrived, but I am beginning to feel a reprieve and am looking forward to getting back to work. I have missed it very much. Thank you for your prayers for me and for my sister. You also are in my thoughts and in my prayers. Take care and look forward to hearing from you again soon.

In Christ's love and mine, Shy

23 February 2008 - Greenville, North Carolina, USA
<<< 1 19 20 21 22 23 24 25 26 27 28 29 30 31 32 33 34 35 36 37 38 39 48 >>>