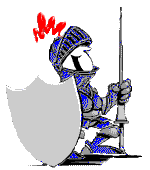 Add a message : Dark Blue Knight
There are now 712 messages in our guestbook.
<<< 1 18 19 20 21 22 23 24 25 26 27 28 29 30 31 32 33 34 35 36 37 38 48 >>>
Viewing messages 406 to 420.

Gayle | E-Mail | Web Site
Eddie I finally made it to your site to enjoy the beautiful poetry I know will be there. I loved all of the poems but Where Is Your Sting really touched me. Colors Of The Rainbow is another well written one. Thank you very much for your poem last week on my site. It is one of your best and rivals Falling Petals as my favorite. Never Judge Another brought tears to my eyes and gives much food for thought. Great as always and I will be back I have much catching up to do. God bless you and yours.

10 March 2008 - USA

BETTY HAYNES | E-Mail
I HAVE BEEN SEARCHING YOUR SITE AND AM SO THANKFUL I HAVE FOUND IT. I SENT YOU AN E-MAIL TO HAVE YOU ADD ME TO YOUR MAILING.
VERY GOOD. GOD BLESS

10 March 2008 - UNITED STATESOF AMERICA - OHIO

Graham Burchell - Poet | E-Mail | Web Site
What a thoroughly splendid and beautifully designed piece of dark blue webbery you have created here. Well done and good luck with it.

10 March 2008 - Dawlish, Devon, U.K.

Carolyn | E-Mail | Web Site
Eddie,
I have enjoyed all of your poems in this newsletter. Some brought tears as I think about our children in How Can I Understand. We must pray hard for our children, and we do. Scratches on a Rock, how precious are the names, the scratches we make on a rock for someone special in our life. I have names on trees from my teen years, but not a rock. I love this poem.
Follow The Light, beautiful and made me think of the song, Jesus Is The Lighthouse.
Colors Of The Rainbow, what a great way to describe the colors of a rainbow. I really enjoyed this poem.
At The Tomb, Oh My it is beautiful, And Jesus is Alive.
Thank You Eddie for all of your wonderful writings. You write so good and I love them all.
Happy Easter to You and Your Family
God Bless You Always
Your Friend, Carolyn


10 March 2008 - Fresno, Ca USA

Kacey (Anne) | E-Mail | Web Site
Eddie, I love all your new poems.
I always have favorites and my 3 favorites this time are:
How Can I Understand--beautiful and so touching.
Scratches On A Rock-equally beautiful and touching, and At The Tomb...so lovely and so appropriate for the Easter season when Jesus arose in all His glory.
Thank you for sharing your ongoing talent with your visitors and God bless you and your family.

Big hugs from the USA!

8 March 2008 - Virginia, USA

Doris Fuller | E-Mail | Web Site
Howdy Eddie,
I did visit your site the other day & I signed up to get your updates. For some reason, unknown to me, I haven't been getting your site updates. I received it the other day on Kathryn's update so I came over & signed up again. Thank you for your visit to my site & signing my guest book. I also want to thank you for all your prayers for our Becky & I know god hears them & one day in the near future we will get our Becky back. She may never be just as she was before the accident but we will take howevew God wants her to be & give thanks to Him. May God bless you & your with much love peace & happiness & I shall be back soon to read more poetry on your updates.

8 March 2008 - Fort Worth Texas USA

Shy | E-Mail | Web Site
Dear Eddie,
Time goes by so swiftly, it is hard to believe that Easter will soon be here. I enjoyed the beautiful poem about this wonderful event and that it gave us the greatest gift ever, the choice to live with Jesus eternally.
I am looking forward to our eternal home and to be free from pain, sadness and fear forevermore.

I enjoyed all your wonderful poems in this update and I wish for you and your family a wonderful Easter. I am so happy that you are doing better, continue to keep me and my sister in your prayers. Thanks for being such a wonderful friend.

God's blessings, Shy


8 March 2008 - Greenville, North Carolina, USA
Andrea | Web Site
Hello my dear friend,
I am so glad to see it is working well now.
I always enjoy each of your lovely poems.. Each one has a special message and I always enjoy each.. With Easter coming up, I wish you and yours a great Easter, in case I don't make it back before then. A very meaningful holiday - the one showing we will once again be with the Savior, as He said we would.
Eddie, I do hope you hear from your server real soon and find out what happened before that no one could get in.
God bless you, and have a great Lord's Day tomorrow..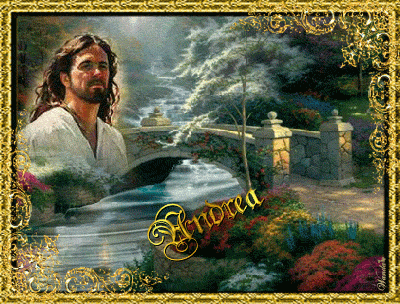 8 March 2008 - KY, USA
Moonlightflower | E-Mail | Web Site
Thank you for sharing your thoughts about the rainbow. I have a rainbow poem in my website but it's a love poem. Did you know that rainbows take on different colors in different parts of the world? In Africa there is the color black in rainbows. In Hawaii they are more colorful than on the mainland USA.
I am interested in the verification form of your guestbook. Did you add that or did it come with the guestbook?

8 March 2008 - deep in the heart of southeast Texas
Patricia | E-Mail
This is my second page. I read the first one clear through and was quite moved by it and copied several items to send to my son who will be released from prison soon. His lifes problems seemed so muich like yours except he has a nother who cares and now a loving step-father. A nervous breakdown and failed bank robbery (an attempt of suicide by cop) led to a diagnosis of Bi-Polor illnessand now he can get help. I anxiously await the next page.God Bless you and yours

7 March 2008 - originally Illinois, Now NewPort Richey, U .S.A.
Raynell | E-Mail
Sometimes, when I am in front of my computer, I know that there are places that I can go to receive an inner piece if I am struggling with even a minor problem. Today, I stumbled into your site, and am quite honored to have visited. In just reading your message, I have already learned quite a lot. Thank you for sharing. There is beauty even in the pain you have suffered, because through that pain, you have brought beauty to others. I too write poetry, some inspired by every day life, some inspired by others. Again, thank you for your site.

7 March 2008 - Plant City, Florida
Sandra Bradley | E-Mail | Web Site
I never carved names in a rock, but I did scratch "Sandra luvs Hank" (who became my husband, may he rest in peace) on the table of a booth in our favorite cafe. I was 15 yrs old then.....I can relate to the poem "Scratches On a Rock"....Thanks!

7 March 2008 - Texas USA
Hortencia (Tencia) | E-Mail
Dear EDDIE,
I Thank you for sharing your God Given Gift with all of us. This is A Beautiful Site and so are you.
Thanks again.

7 March 2008 - Firebaugh, California
Sandy | E-Mail
Great Site

6 March 2008 - Alberta, Canada
Joyce Ann Geyer | E-Mail | Web Site
Dear Eddie: All of your poems are joyful. I really loved how you interpret "COLOURS OF THE RAINBOW," I never thought of it that way, and it was a joy to read!
"HOW CAN I UNDERSTAND," another beauty, and I wonder those things too! "PUT IT RIGHT," sure is a winner, and if all could live in loving peace what a great world this would be.
"FOLLOW THE LIGHT," is so beautiful, because we want to go to heaven, and should ask the Lord daily for his guidance.
"SCRATCHES ON A ROCK," reminds me of when we were young and made our mark on trees!
"AT THE TOMB, and WHERE IS YOUR STING," are joyful messages, and we have a chance at heaven. Our Lord gave His all for us! Amen




Happy Easter to you and Sharon!
God Bless you and yours!
Love Always,
Joyce

6 March 2008 - West Seneca, New York USA
<<< 1 18 19 20 21 22 23 24 25 26 27 28 29 30 31 32 33 34 35 36 37 38 48 >>>