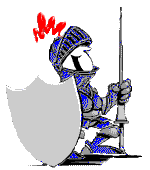 Add a message : Dark Blue Knight
There are now 712 messages in our guestbook.
<<< 1 17 18 19 20 21 22 23 24 25 26 27 28 29 30 31 32 33 34 35 36 37 48 >>>
Viewing messages 391 to 405.

Karen | E-Mail | Web Site
Dear Eddie,
Oh how I loved all your poems this week~~~Direct My Footsteps, and Love One Another are just two of my favorites.

But I can feel the sand between my toes, and see the glowing moonlight in 'Special Moments'.

What a great write!!!! I love all your work, but your love poems are extraordinary.

God Bless and remember................
U R Loved

20 March 2008 - Iowa USA

Fran Paynter | E-Mail
Hey Eddie,

You are truly one awesome poet and I take great pleasure in sharing your work with my friends.

Always look forward to your updates.

God Bless you and yours.

Fran

20 March 2008 - Kukerin,West Australia

Sandy | E-Mail
Hi Eddie,
Just read your newsletter for this time.Loved everyone of them.Always look forward to your newsletters.Hope you have avery nice Easter.

20 March 2008 - Las Vegas,NV

Moira | E-Mail | Web Site
Thank you for sharing your thoughts and poems. I alway's enjoy my visits to your site.
God bless.
Moira.

20 March 2008 - Australia

Coral | E-Mail
Hello Dark Blue Knight ~ I have been reading about you, and I have to say that I am very blessed by your sincere honesty about who you are and what you believe. It is very refreshing.

I haven't gotten further yet, but just wanted to check in and say "Hi, I was here to visit!"

God Bless You! Have a blesed Resurrection Celebration! Jesus Is Risen form the dead! He is alive in your hear and mine and someday we will live in His presence forever.

~*Smiles & Blessings*~

Coral

20 March 2008 - NE Wisconsin USA

Sondra McPherson | E-Mail
Hello Eddie, Your Site is beautiful and inspiring and I have enjoyed reading so many of your wonderful Poems. I love the way you pen your words and always have. Whether words about war or love, peace and hope, I feel the true meaning of what you are saying and it's always a sweet preciousness. Thank you so much for blessing me as I know you do many others. "A Happy Easter" to you and yours Eddie, and God's Love and Blessings, Sondra

20 March 2008 - Indiana USA

Elsa and Adrian. | E-Mail | Web Site
Hi Eddie.

It doesn't matter how many time I'll visit you your site it is always hard to leave. I think it is one of the more interesting sites on the net.
I also came to wish you a stupendous Easter and may the risen Jesus, look after you and your family.
Thank you for the opportunity of visiting your excellent site.
May God bless you and all your family. Take Care, Elsa and Adrian.

I really like this site I'll be back.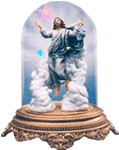 CLICK to visit our Easter page.
We hope you like it.

20 March 2008 - Montreal, Quebec, CANADA.
Gianna | E-Mail | Web Site
Hello Eddie

Today my visit to your wonderful site took me to the page "What I Believe And Why"

An inspiring page, your site is truly amazing and I thank you again for sharing all your writing.

Wishing you a Happy Easter. God Bless.

18 March 2008 - Ontario-Canada
Lady Ruby | E-Mail | Web Site
Hi, I am one of the Soldiers of Little Dragon Castle, a site built for participation of children as well as adults.

I visited your wonderful site and I was so impressed by your wonderful poetry that I could not help but extend the invitation to you to come join us.

I was especially touched by "Colours of the Rainbow" and "How can I Understand?" both rang true with me.

Thank you ~ Lady Ruby


16 March 2008 - Scotland
---
Webmaster comments Part of this message was removed by me. Thank you for your invitation, and I do apologise, but I do not join groups or enter web site competitions.

(Eddie ~ Dark Blue Knight)
Betty Moran | E-Mail
I have enjoyed your website!

15 March 2008 - North Carolina
Sharon/AngelHeart | E-Mail | Web Site
My Dear Eddie,
Thank you so very much for your prayers for my daughter, I so appreciate your kindness ,and ,jumped in to wish a Happy St Patrick's Day to you and blessings for a wonderful Palm Sunday to

What Shall I Say About the Irish?
The utterly impractical, never predictable,
Sometimes irascible, quite inexplicable, Irish.Strange blend of shyness,
pride and conceit,
And stubborn refusal to bow in defeat.
He's spoiling and ready to argue and fight,
Yet the smile of a child
fills his soul with delight.
His eyes are the quickest to well up with tears,
Yet his strength is the strongest
to banish your fears.
His hate is as fierce as his devotion is grand,
And there is no middle ground
on which he will stand.
He's wild and he's gentle,
he's good and he's bad.
He's proud and he's humble,
he's happy and sad.
He's in love with the ocean,
the earth and the skies,
He's enamoured with beauty wherever it lies.
He's victor and victim, a star and a clod,
But mostly he's Irish—
in love with his God.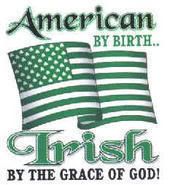 15 March 2008 - Ireland in my mind
HEATHER | E-Mail | Web Site
Eddie, sorry it has taken me so long in getting here. I loved all your poems, they always say so much. But I did have a favorite, SCRATCHES ON THE ROCK, was wonderful. Thank you Eddie for sharing.


13 March 2008 - CALIF
Mary | E-Mail | Web Site
I found your link in Dee Dee's Walk With God and other guestbooks, I am so glad I followed the link to your site. Your poems are so beautiful and meaningful. I thank God He gave to those
the gift of prose, to tell the world of His Love for us and all we have to do is just believe. It is getting worse day by day, those who vilify everything good, and try to turn it bad. However, this is what God's Word said would happen over 2000 years ago. I am so thankful I have loved the Lord for as long as I remember anything, from a small child sitting on my Grandparents laps as they read me Bible stories and took me to Sunday School with them. I still have my Cradle Roll Certificate from the Nazarene Church they walked to each Sunday morning and to worship at night. I would like to leave this with you, it is not much but it is from my heart. I to, do not like the idea of applying for awards, I believe they should be freely given from the heart.

11 March 2008 - Southwest Missouri / USA
CHARLES R. McCLELLAN | E-Mail
THIS IS ONE OF THE MOST BEAUTIFUL SITES I HAVE EVER SEEN. GOD BLESS

11 March 2008 - SPARTANBURG, SOUTH CAROLINA - USA.
Shirley Walker | E-Mail
You are doing such a wonderful job with this site--it is just about my favorite one! Knowing you battles you fight makes it even more precious. Am so glad to know some of your problems were solved by changing medicines. There so many kinds of medicines which, when combined with certain others, are not the correct ones for the individual, or in the wrong doasges, etc., will leave a person in so much worse shape than what they are supposed to be curing! we do pray for you, and say BRAVO! in your fight to conquer your troubles, and to tell you, as it seems you have already found out, that the more you turn over to the Lord, the better you will be. God Bless You!

10 March 2008 - Quitman, Louisiana, USA
<<< 1 17 18 19 20 21 22 23 24 25 26 27 28 29 30 31 32 33 34 35 36 37 48 >>>