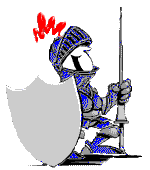 Add a message : Dark Blue Knight
There are now 712 messages in our guestbook.
<<< 1 13 14 15 16 17 18 19 20 21 22 23 24 25 26 27 28 29 30 31 32 33 48 >>>
Viewing messages 331 to 345.

Anne (Kacey) | Web Site
Hi Eddie..I, as usual, really enjoyed your newest poems.
My favorite this time is "Don't Close Your Eyes"..how true it is and how we do just that sometimes.
It's time we open our eyes and see what is going on in this country..it is a sad state of affairs!
Keep up the good work, Eddie.
I so enjoy your site, although I can seldom find time to visit.

Hugs from Virginia, USA..God bless you and yours.

24 April 2008 - Virginia

John Torp | E-Mail | Web Site
Hi Eddie.
Your last poem is one of the best you have made. You really make one think about life.
Well done.
John.

24 April 2008 - Sweden
---
Webmaster comments Thank you John,

This poem you have seen will be going out to my Mailing List on May 1st.

Thank you for your permission to use your wonderful music, it is an honour for me to showcase your wonderful compositions. I hope others enjoy your beautiful music as much as I do.

Visitors, please take the time to click on John's link on this Entry, and listen to some more of his wonderful music.

Eddie
Melva | Web Site
Hi My Friend,
What a wonderful update you sent, and as always my heart was touched by each one in different ways...I also enjoyed the beautiful graphics and music you used for each poem...
Eddie, "Don't Close Your Eyes" is what each of us need to do, I believe some go through life with their eyes closed to the turmoil and strife and also the beauty that's around us every day...That's a wonderful poem...
As they all were, "Freedom" is surely not free, not to any of us..."Heaven's Child" touched my heart, so many face this situation in their lives, and I truly believe that would be the ultimate hurt...."The Cross Of Calvary" brought tears to my eyes, to think of such Love for us! What a Loving and Awesome God! Way to many are living through what you wrote in "I Do"...What happened to 'forever'....And of course the children are the one's who suffer...
I loved your sweet 'love' poem, they are my favorite poems! When you are married to the love of your life, it's not to hard to write about love, is it?
Poetry to make me think, and cry and smile too,
Thank you for sharing not only your heart, through your poetry, but the wonderful websets that you design and share with all of us, are so beautiful!
God bless you always Eddie, and you and Sharon remain in my prayers,
Melva

23 April 2008 - USA
Carolyn | E-Mail | Web Site
Hi Eddie,
I have enjoyed reading all of your latest poems tonight. Your writings touched me in all kinds of ways.You touched every base you could in these writings. Butterflies are such a beauty that makes me feel like someone in Heaven is sending a message to me. That is how I feel. I Do, Yes we sure need to get this message out. To be married as long as some of us have, is something special. I guess it is easier to walk out. But if the marriage is good, better stay together and raise your children, then enjoy your grandchildren. The Cross Of Calvary. Oh what a wonderful writing. We sure have something wonderful to look forward too, all because of Calvary. Don't Close Your Eyes, we are so fortunate to still live in a country that is free. It is getting harder, but many do not have this privelege. We must pray for all of them.
God Bless You Eddie and I will be praying for your reports to come back even better. My brother had what it sounds like you have . God is good and He can work a big miracle. I will be asking Him to do that for you. You are a kind and wonderful friend to so many.
Thank You for being my friend
Carolyn.


22 April 2008 - Fresno, Ca USA
Sharon/AngelHeart | E-Mail
My dear friend Eddie,
I saw your beautful email and guestbook signing for Gabriel.And I want to thank you from my family and my humble heart.
I so appreciated it:)
And i send you many good blessings wishes and prayers at this time for a healing ..You are thought about and with much gratitude ,I again say, Thank you!
God Bless you and yours


21 April 2008 - Virginia-US
Andrea/Kentucky_Lady4 | E-Mail | Web Site
Eddie, I have enjoyed each of the poems today. Life, love, nature, and our dear Jesus through His last day. Each touched me in a special way. Love has become a thing of 'right now' and so many need to return to 'till death do we part'!! All have problems, all have decisions, but keep them together and work each out. Life isn't easy, but as one (which is what two are when they marry) they should remain, and raise healthy and happy children.
As I said, each touched my heart, and I always enjoy each of your wonderful poems.. and also reading about Henry Lawson and his travels, even though he didn't really travel. *S*
Thank you my dear friend of so many years, for sharing your talent!! And I am keeping you in prayers as you enter the testing. Please keep me informed how you do.. God bless you always, and Sharon.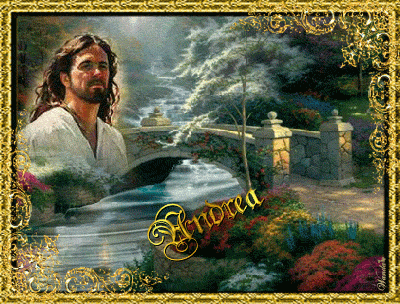 19 April 2008 - KY, USA
Sunshine aka Dot | E-Mail | Web Site
All your mates know you have a big heart Eddie. We have been thinking of you here at Taabinga Village. All your poems are lovely and have wonderful messages. Well done with the graphics and the music, and good to see another recent addition.

18 April 2008 - Sunny Queensland Australia
Tammy B. Young | Web Site
Hi Eddie,

Just read your poem "The Cross At Calvary" and it's so beautiful. I really liked it a lot. Keep up the good work for the Lord. Great job and great poem!
in Christ,
Tammy

18 April 2008
Sandy | E-Mail
Hi Eddie,
Glad to hear you are feeling alot better.My prayers are with you and your family.Love your newest newsletter.Keep them coming always enjoy reading them.

17 April 2008 - Las Vegas,NV
Diana | E-Mail
I have just received your email and I'm glad I'm on your mailing list.
"Don't Close Your Eyes" is so meaningful, but many of us don't understand its truth.
All the best with your tests. I'll keep you in my prayers.

17 April 2008 - Bucharest Romania
Pia | E-Mail
I really love your poems

17 April 2008 - Australia
Francine | E-Mail | Web Site
Dear Ed, your poems, all of them touching on different aspects of life and nature truly touched my soul. I love reading your works they capture all emotions in a most special way. You touch my heart with your words and your caring. I am so proud to call you friend.
Love and best wishes for each inspirational thought you share with us. Your heart and soul are so easy to see and read.
Love always Fran


17 April 2008 - Long Island, New York
Moira | E-Mail | Web Site
'Don't Close Your Eyes'
How true. A great poem. Thank you for sharing. God bless you.
Moira.

17 April 2008 - Australia
Sondra McPherson | E-Mail
Dearest Eddie,

I was so happy to receive your Update tonight finding out how you're doing now. Praise God, for He will take you all through everything in the appropriate time. And all your Poems are beautiful as always, I love them all.

However, "The Music Of Love" is very precious and most romantic. Oh my goodness it is so wonderful, thank you for writing it. I've read it so many times; also "Heaven's Child," helps me very much.

All the Pages are gorgeous and so is your Linkware. I'll be back again soon to go over many more of your Poems,

God bless you and Sharon...

17 April 2008 - Indiana USA
Wanda Walls | E-Mail
Eddie, I must say that I have enjoyed all of the poems that I just read! I can't call just one a favorite because they were all so very good. Please continue your good work. I also loved the music with the poems.

16 April 2008 - Indiana U.S.A.
<<< 1 13 14 15 16 17 18 19 20 21 22 23 24 25 26 27 28 29 30 31 32 33 48 >>>