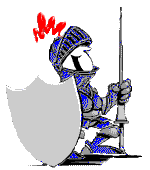 Add a message : Dark Blue Knight
There are now 712 messages in our guestbook.
<<< 1 10 11 12 13 14 15 16 17 18 19 20 21 22 23 24 25 26 27 28 29 30 48 >>>
Viewing messages 286 to 300.

Ray Fetty | E-Mail
I drop by once in a while to enjoy your work.I truly
appreciate what you have accomplished.I believe
God has truly blessed you with talent and you in turn
are a blessing to others....Thank You

16 June 2008 - Navarre, Ohio

Joan | E-Mail | Web Site
Hi Eddie just wanted to stop in to say I enjoyed your poem a wealthy man. It give you a lot to think about. Thanks for sharing with me. With Love

16 June 2008 - Tennessee USA
Sharon/Partridgelady | E-Mail | Web Site
Dearest Eddie, I hope that your sending out your update means that you have recovered very nicely from your medical issues. I was so glad to get your email. I hope you are doing very well.
I loved your poems as usual, but I loved especially "So Many Years" and "Teach Me", those were my favorites today, that really spoke to my heart. I am going through a roller coaster ride right now with my health, and hope to resolve one of them as soon as I get to a phone. Smiles. Thank you for your beautiful contribution to the www. Big hugs.

16 June 2008 - NW MI in USA
Rebecka Vogel Friends call me Becky | E-Mail | Web Site
Hi ,
I am looking for good family sites all the time and came acrossed yours..
I love your site, keep up the good work and may God keep blessing you. love in Christ, Becky

15 June 2008 - U.S.A Minnesota
Carolyn | E-Mail | Web Site
Hi Eddie,
I hope I still have your last email in my external drive and will reply to it. I lost all other mail.
So today I came to your list of pages. It is so hard to chose a best one. You write like no one I have ever known. Your words touch my heart and I know so many others. Praying With An Angel was so beautifully written. Prayer is the best we can do when we can' do anything else. Show our Faith and our Love for Our Lord, He wants us to always show how much we love Him. Your graphics and song completed this wonderful page.
I Wish , seems we all feel this way at times. But if we only trust God and ask for the inner peace it will come. I do not say that I don't ever worry, because I do. I think that is only human nature. But we do want and need the Inner Peace. It is a wonderful feeling to have. But then we go on to The Book Of Life. What a wonderful poem Eddie. Everything we do or say will be written in the Book Of Life. Each one of your poems are so good and so easy for me to understand. That I need too. Your graphics are getting prettier all the time. And I did get some sets again. I will be using a poem too. Thank You so much for letting me use your work. You are such a good friend to so many of us.
I am happy to call you my friend and thank you for being the man of God that you are.
Happy Father's Day Eddie
My prayers are continuing for your precious little grandson Coen
God Bless You and your family
Your friends always
Carolyn

14 June 2008 - Fresno, Ca USA
Virginia | E-Mail
WOW, What a wonderful site, love it.

9 June 2008 - Wolverine, Mi, USA
Sue White | E-Mail
Wonderful Site

1 June 2008 - Ohio
Southbreeze | E-Mail | Web Site
Dear Eddie:,

I have been on your website for several minutes and visited many pages. I love reading your thoughts and beliefs on different issues. You express yourself like no other in your poetry and the two combined make a blessed website.

I haven't been in a while but am back on the computer now and your website was the first I headed for. I came back tonight to tell you how much I enjoyed all your new links and hope to see you on the internet more often.

We are all touched by your writings and feel blessed by visiting your website.

I am so proud to call you my friend.

Southbreeze

1 June 2008 - USA
Melva | E-Mail | Web Site
Hi Eddie,
I want you to know that you and Coen both remain in my prayers...
And I totally agree with you about our friend Jimmy, he has helped me so many times, and in so many ways, it would be impossible to name them...He is a wonderful friend to all of us who know and love him...
I wanted to thank you for the poems you sent out in this update, they are each one, very special, "Praying With An Angel" brought me right where I should always be, at the Feet of God...A wonderful poem!
"The Book Of Life" reminds me to try to live close to our Father and try to walk in His Footprints...
Eddie "Only In My Heart" was such a sweet poem for your lady! I loved what you said in the dedication too, that just about say's it all, if a person can say that of their mate they are very blessed! Not many people can say, 'thank you for being you.' No not many...
Jesus does give us peace in our lives if we will allow Him too, loved your "Road To Nowhere."
"Children" was right on target to my way of thinking, they are so very precious and deserve to be tenderly nourished...They also need discipline and boundaries, and they can and should be balanced....
"Across The Bridge" is another sweet poem and am sure it was written for your sweet Sharon...
Your graphics and music really showcased your poems perfectly, thank you for sharing your heart once again through your poetry...And you friendship which I treasure...
God Bless,
Melva

31 May 2008 - USA
Ann Marie | E-Mail
Dear Eddie, I have been enjoying your poetry this early morning. I am praying for your complete recovery. I have just gotten home from having surgery myself & no matter how nice one is cared for..there is no place like home. As always I enjoyed your latest update and I found three that were just perfect for my heart to enjoy. I loved, "Praying With an Angel ", "Children" & "The Book Of Life". Eddie, we have a friend that is near death & the Book Of Life was just what I needed to read & to share with him. Our Lord had you put that particular poem in there just for me to see, I have no doubt. You know Jesus is never to late or to early in anything & He blessed me with that poem & relaxed me by letting me read your precious poems. Get Well Soon .

31 May 2008 - Alabama, U.S.A.
Andrea/Kentucky_Lady4 | E-Mail | Web Site
Eddie, I enjoyed each page, from the love you turn to, your special Sharon, to children and their needs, to the love of God and how each thing we do is in the Book of Life, how badly we need 'inner peace', and trust more to the Lord. Each page, each word a blessing throughout the site pages to share. I enjoyed each page.. God bless you and knowing the Lord will be there with you during your operation and heal you, I will await your next 'share' pages..
You have been such a sweet friend through the years, and I always enjoy hearing from you.
Know that your little grandson, Coen, in our prayers! The Lord will be with Him too, as he is a dear little one of our Father.. God bless!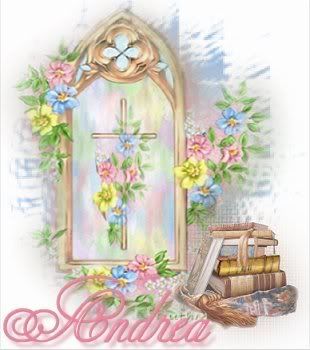 29 May 2008 - KY, USA
Diana | E-Mail
"Live a Life of Love" is an awesome poem just like the others you wrote. The lines flow so naturally and give you an atmosphere of calmness in this world full of hatred and misfortunes.

28 May 2008 - Bucharest Romania
Dot | E-Mail | Web Site
I loved " Road to Nowhere" great poem. All the best Eddie we are thinking of you.

28 May 2008 - Qld. Aust.
Joyce Ann Geyer | E-Mail | Web Site
Hi Eddie: How wonderful all of your poems are. So bright, so beautiful and giving hope. I especially like "Road To Nowhere," because if we just don't worry, and pray it shows we trust Jesus. Easier to say then to do. I do worry, and then I pray for peace of mind. With some of the issues Dave and I are now going through I try to turn them over to Jesus. I felt great peace in church Sunday, and they had all branch of our military services there. It was tearful. Those men gave all to keep us safe from harm. My husband was in the Air Force.
He wasn't able to attend the church service as he is very ill. Much pain from the injury to his back that happened in 1999. Cannot have back surgery due to bone disease. We do have the TENS Unit and it gives temporary relief. We are home most of the time except for doctor appointments, or food store.
Yesterday, David was able to take a walk with me. Then we stopped to visit a friend.
Today we will barbeque.
Thank you for being my friend, and for all prayers.
We keep you, Sharon and all of your kin in prayers too!
Lovingly,



27 May 2008 - West Seneca, NY USA
Shy | E-Mail | Web Site
Dear Eddie,
Wow, what a wonderful collection of such meaningful poems, full of food for thought. You have touched on many precious things in our lives, our love for our mate, love for children and friends and foremost, the love we have for Jesus Christ, our Lord. The determination that we must have to complete our journey here on earth and be pleased when our book is opened before God. Living is not in any way complete without the Love of our Savior and the love that we have for Him and for our brother. Thanks for wonderful poems that have touched my heart so much.

My prayers and thoughts will be with you on Wednesday and prayer for the surgeon that God will guide his hands so together they can work a healing process in you. I love you my friend and wish you well.

Yours in Christ, Shy


27 May 2008 - Greenville, North Carolina, USA
<<< 1 10 11 12 13 14 15 16 17 18 19 20 21 22 23 24 25 26 27 28 29 30 48 >>>