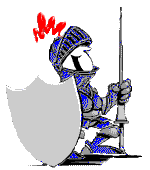 Add a message : Dark Blue Knight
There are now 712 messages in our guestbook.
<<< 1 8 9 10 11 12 13 14 15 16 17 18 19 20 21 22 23 24 25 26 27 28 48 >>>
Viewing messages 256 to 270.

Carolyn | E-Mail | Web Site
Hi Eddie,
First of all I thank God for your precious Coen. God is so good and He has brought him this far, and He will take him on with a big miracle. I will continue to be praying for Coen.
I also want to thank you very much for making my site your Site to share this month. God bless You
Foortpints On The Sand, I love it. How sweet you write when you write about Sharon. You make such a wonderful couple, young and now grandparents.
The Circus, Oh those small tent ones when they came to town were the best. We still have the big one each year. But I don' t go as too big for me.
Remember Me touched my heart so much. You wrote such wonderful words. And for most of it, I can relate to it. If my kids remember anything about me, I want them to remember me as a praying Mama. I hope all will remember me as my walk with God.
I have enjoyed each poem Eddie and always do. I think you write such easy words for folks like me, that do not write to understand.

God Bless You Always is My Prayer
Thank You Eddie for being so kind always and for being my friend.

Carolyn

7 August 2008 - Fresno, Ca USA

Sunshine Dot | E-Mail | Web Site
Good to read your poems again. Say hello to Sharon and know I'm thinking of you all.

7 August 2008 - somewhere in sunny Queensland

Ray Fetty | E-Mail
I thank you for your talent that God has given and for your heart that He has given you too share with others.
My your blessings be increased as you walk life's
pathway.

6 August 2008 - Navarre, Ohio

karen | E-Mail | Web Site
Dear Eddie,
Sorry it has been so long since my last note to you, time has a way of getting away from me!!! I haven't missed a page of your work though, and as always, it is excellent! I love when you write of your family and Sharon, your Soul Mate!!!!
What was most pleasing was the news about Coen!!!
That is answered prayer!!!! I will be keeping him continuously in prayer that each day will be better and better. God Bless and remember..........
U R Loved

6 August 2008 - Iowa

Moonlightflower | E-Mail | Web Site
The Clown is one reason I enjoyed so much being a clown. When the circus came to town even in the 1990s in Fort Worth, Texas, they performed indoors. The local clowns were in the parade in place of the circus clowns because the circus clowns costumes were still packed. That was so much fun because we got to feed the elephants. They eat lettuce and grapes. did you know that?

6 August 2008 - Texas and still missing Hawaii

Melva | E-Mail | Web Site
Hi Eddie,
I want to thank you for taking the time to sign my Guestbook, in spite of all you and your family have been dealing with...And I am very thankful that Coen is getting better, and out of the hospital...God is Good!
What a wonderful update you sent out, and I love the love poems, and you write beautiful love poems! Sharon must be a wonderful inspiration for you to write such sweet poems...
Eddie not many poems make me cry, but 'Remember Me' did..It really did touched my heart...
"God of Hope" is exactly what 'faith' is, as we hope for things unseen...That is a wonderful poem,
Eddie you chose beautiful music and your graphics framed your poetry perfectly!
Thank you for a wonderful update, but most of all, for your friendship...
God Bless you,
Melva


6 August 2008 - USA

Joan | E-Mail | Web Site
Good Day Eddie, just want to let you know I'm enjoying my visit today. Your poem Silver Wings is so awesome. Thanks for sharing with me. Keep writing your poems. I'll be back to read more. With God's love and peace Joan

6 August 2008 - Tennessee USA

Dianne Scrivens | E-Mail
Thank you so much for the beautiful poetry. You certainly do have a wonderful God given talent.

6 August 2008 - Ottawa Ontario Canada

Mary | E-Mail | Web Site
Enjoyed reading about your Police work and your letter to your wife. We have 51 years together.
My very best wishes to you and your family.
Mary

3 August 2008 - Fountian Valley ( Orange County) California

Dot | E-Mail
Enjoyed your poems as per usual, especially "Never Judge Another" a powerful message there. Looking forward to hearing the vocal too. Sorry I'm late this month but I hadn't forgotten you. Still thinking of you and yours.

31 July 2008 - somewhere

Andrea (Kentucky_Lady4) | E-Mail | Web Site
Eddie, I am so sorry it has taken this long to stop in.. My hubby is still in the hospital, and this is the 3rd time back with the broken hip and the hip replacement. It kept coming back out, so this stay is longer than the previous two were! They are getting him up a bit at a time, but he cannot walk very far, so nurse have the wheelchair available each time. I haven't been feeling well either, mostly nerves with the situation, and trying to visit hubby, care for dogs, do the housework, and worry about hubby.
I read your beautiful poems. I loved Live By The Spirit, and It's A Lovely World (if we don't abuse it, our children and theirs will get to enjoy it also..), I Promise, Never Judge Another (so very true!) and each of the other ones . Your pages amaze me, and I always want time to read them, which is why I am late.. I want to enjoy each one, and did. God bless you, my friend!

29 July 2008 - KY, USA

Janice Stodola | E-Mail
I just read, your poem, "Never Judge Another". It really spoke to my heart,and, I am going to send it out to family and friends in hopes that it'll touch their hearts too. Thank you so much for your beautiful poetry.

29 July 2008 - USA,Kansas

Ruthi aka Sunshine | E-Mail | Web Site
Hello Eddie! Was thinkin' o' you & figured I better tell ya so! I just read your letter to your wife...how beautiful & lovingly written m'friend! Blessings & a bit o' sunshine!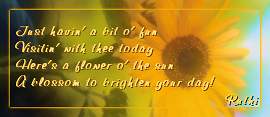 27 July 2008 - Columbus, Ohio...proud to say USA!
Gianna | E-Mail | Web Site
Hello Eddie how wonderful!
"Live By The Spirit"
"Alone"
Hope this entry goes through
last time I came here and wanted to sign your GB
couldn't do it, your poems always such an inspiration
God Bless

24 July 2008 - On_Can
Lila Koch | E-Mail
How I love your site, Got a chuckle out of " ALONE" I eagerly await for when it comes.

May your little grandson keep getting better.

Love to you

23 July 2008 - Wendell
<<< 1 8 9 10 11 12 13 14 15 16 17 18 19 20 21 22 23 24 25 26 27 28 48 >>>