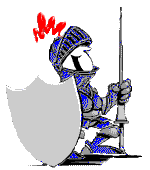 Add a message : Dark Blue Knight
There are now 712 messages in our guestbook.
<<< 1 5 6 7 8 9 10 11 12 13 14 15 16 17 18 19 20 21 22 23 24 25 48 >>>
Viewing messages 211 to 225.

Rose White | E-Mail
Lord Before the night is over or another minute may You Lead us to a child in need of help and bring the child to a Safe Place to heal for all the help that can be found for the child and the family.Pour your healing powers into this child.Give the child peace,comfort and rest and the true LOVE and Care it needs so very much.God Bless all who do this work Thank you for the hard working people that never give up God Bless all For your reward is in heaven, but it's also when you find that child and bring it to a Save Place Take Good Care now and always Rose White

20 October 2008 - Stratford Ontaio Canada

Ann Marie | E-Mail
Good Evening Eddie, I have completely been refreshed after reading your latest update. Sheba was a beautiful dog . My family & I are pet lovers but especially lovers of dogs. The poem "TOGETHER" was absolutely lovely & the graphics matched perfectly. "Uphill" made me think of many times of going uphill & you think you will never see the top but Jesus has a way of showing us the beauty from the top is always the best. We grow in the valley but half of the trail of going uphill is reaching that mountain top. "Hungry" reminded me that when one loses their hunger for the things of God ...one is in trouble. Lastly, "The Good Old Days" makes me remember some absolutely wonderful times & I would not trade those memories for anything but I also remember of the things you wrote about. The hard times of abuse and hurt. Praise God for the good memories to keep us smiling but I thank him for the hurtful ones too because it reminds me to try very hard not to bring hurt to others. This update was super good my friend. Coen remains in my prayers.

19 October 2008 - Alabama, U.S.A.

Dot | E-Mail | Web Site
Thanks for the great read and God bless you and yours.

18 October 2008 - Sunny Queensland

karen | E-Mail | Web Site
Dear Eddie,
First and always, Coen remains in my prayers and we are all 'Expecting a Miracle'~~~allowing the lovely child pure health and happiness.
Thank you for your kind note about Roger. He was a true friend who enjoyed his life, his family, his friends, his poetry. Like your first two poems, "Forgotten Friends" and "I Want"~~~we all need "Someone in my heart"~~~~"Without then life is lonely"~~~Roger was a true friend~~~~and so are you Eddie !!!! And "Together"~~~~with friends that you love in Heaven~~~~would be Heavenly!!!!! I'm beginning to believe that God is calling all his poets and singers home, as I just learned late last night, that Ken, from the Resting Place is walking with the Lord. Please pray for his wife, Chrissy, and all his online friends.
More sorrows...............
"Uphill" talks of 'strive to reach God'~~~but HE walks with us every mile, all the way! And I can see Jesus walking with you, and working through you to reach so many people!
"If they fail to feed their soul often, what you see is a disguise"~~~such a true statement. And you my friend are totally 'unmasked'! God is Blessing you!
Remember.............................
U R Loved.

17 October 2008 - Iowa USA

John | E-Mail | Web Site
So nice to see your newest updates Eddie. Always look forward to them.
Prayers continue for Coen that they find and correct everything for him.
And thank you so very much Eddie for your site of the month dedicated to Patsy Cline. I am truly honored.
God Bless, John

16 October 2008 - Shenandoah Valley, Virginia, USA

Sandy | E-Mail
Sorry to hear Coen was back in the hospital.Just want you and your family to know he and the rest of your family are in prayers.Love your latest newsletter.Hope next month's letter brings better news.Love,Sandy

15 October 2008 - Las Vegas,NV

Judy Knight | E-Mail
Thanks Eddie for sharing your wonderful poems and update.I enjoyed each one, I loved "Sing a Song of Praise" and Sheba reminded me of the sheppard I use to have.Thanks again and May the Lord's Blessing be with you and your, Love In Christ, Judy

15 October 2008 - Braxton ,Mississippi USA

Judy | E-Mail | Web Site
Time I stopped in and payed your beautiful site a visit my friend and been off for a while sick "again". I did want to write on your updates I received when I got on this morning and loved them all but my favorite was on Sheba as I am an animal lover and reminded so much of our Puggie we lost to Cancer about four years ago. It breaks your heart as no one loves you as much as your dog does and so true and loyal no matter what they are dealt. I watch Animal Precint on TV and the animals that are so abused on it but when and if they can be saved and adopted out again they are willing to show all that love again to someone that will just love them in return. If we as people could do that what a wonderful world it would be! God bless my friend. Hugs Judy

15 October 2008

Gayle | E-Mail | Web Site
Eddie what a great update! I enjoyed each and every poem. I do love to come by and read going back to some of my "favorite" ones. Thank you for the wonderful poetry you share with all of us. I really like "In Your Hands" and "Sing A Song Of Praise". God bless you and yours.

7 October 2008 - USA

Richard Daniels, Colonel, US Army (Retired) | E-Mail
A wonderful site...thank you for sharing your thoughts and your life with us. Thank you too for your tribute to all those who serve and in particular for the Vietnam Veterans of whom I am one who were so shamefully shunned by most in their home countries. God bless.

4 October 2008 - Seattle, WA, U.S.A.

Shy | E-Mail | Web Site
Dear Eddie,
Thank you so much for this wonderful update, sorry I am a bit late signing your guestbook, but I have made it now. I enjoyed so much each and every poem that you sent out in your last update. I especially enjoyed
"Sing a Song of Praise", so wonderfully written and so true. The Lord inhabits our praise to Him and what better way than in song. As always I enjoyed the poems that you have written for Sharon too. What a loving and caring husband you are, you both are so blessed to have each other.

May the blessings of our Lord shower you always and have a wonderful week.

Yours in Christ, Shy






29 September 2008 - North Carolina USA
Ceil | E-Mail
Thanks,Eddie, for Into Your Hands. It is so fitting and makes me think that it is in Him that all our needs are filled.

29 September 2008 - West Allis, Wi, USA
Gianna | E-Mail | Web Site
Browsing through your pages it's such a pleasure
Eddie, you are such a great poet! Thank you for sharing
your wonderful gift.

28 September 2008 - On_Can
Ann Marie Fisher | E-Mail
Hello Eddie, It has been some time since I have been able to sign your guestbook. I thank you for your kind comments on my writing and I cherish your prayers for my recovery from major back surgery. One never really understands how important it is to call on a Holy God on someone's behalf until you feel those prayers. I have prayed for you & your family especially little Coen and your update on God answering has been a blessing beyond words. I wanted to tell you that God used your poem, "Into Your Hands" to comfort me in such a special way. The graphics stay in my mind as I recover & know I am surely "In God's Hands" Thank you my friend for letting Jesus use you to bless others so mightily.

26 September 2008 - Alabama, U.S.A.
Judy Knight | E-Mail | Web Site
I want to thank you for the use of your graphics ,they are real pretty,also want to say I'm glad your grandson is doing better. I will keep him in my prayer.I just love your beautifuls poems.(Into Your Hands )is touching
I will be back to read more,Thanks again Love in Christ.Judy

24 September 2008 - Braxton ,Mississippi USA
<<< 1 5 6 7 8 9 10 11 12 13 14 15 16 17 18 19 20 21 22 23 24 25 48 >>>