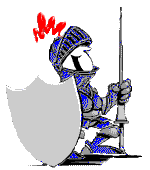 Add a message : Dark Blue Knight
There are now 712 messages in our guestbook.
<<< 1 2 3 4 5 6 7 8 9 10 11 12 13 14 15 16 17 18 19 20 21 22 48 >>>
Viewing messages 166 to 180.

Karen Branstetter | E-Mail
I am so glad I stumbled up onto your site. I just retired from working with the Office of the Medical Investigator in New Mexico. I have seen it all. I don't think there is a way of death I have not seen. Thank you for this site.

4 January 2009 - Douglass, Kanasas United States of America

Joan | E-Mail | Web Site
Hi Eddie, Thank you for your very special wishes in my guest book. I came to wish you and yours a HAPPY NEW YEAR and ended up staying and reading from each section of your poetry. Some I recognised I had read before and others were new to me - all wonderfully penned. You have a rare talent that shows with every line. May you have Peace, Love, Faith, Health and Joy in 2009 and may your pen continue to flow. Blessings..... Joan

31 December 2008 - Canada

Dot | E-Mail | Web Site
Thanks for signing my GB recently and for the Chrissie wishes. I trust you and yours had a great day too. I loved all the poems, and I hope you and Sharon have a wonderful 2009.

27 December 2008 - Queensland Australia

Delores | E-Mail | Web Site
What a delightful web site! Your personal story is touching and inspiring; your web site is full of interesting stuff. I too have spent most of my life in (2) hearing aids--until August 15, 2008 when my cochlear implant was turned on. It has been a wonderful 'hearing experience' since and continues to improve church services, conversations, TV, etc. I am sure I will be visiting you again.
Have a wonderfully blessed New Year!
Blessings, Delores

27 December 2008 - Michigan, USA

Melva | E-Mail | Web Site
Hi Eddie,
I have not got to read your poems yet and I apologize for that, but I will in time...
I wanted to thank you for your faithfulness to sign my Guestbook, even when I don't make it to yours! You're friendship is a blessing to me, and I am so thankful for it!
I wanted to wish you and Sharon and your family a very Blessed Christmas, and Eddie I wish and pray for the love and peace in your life that only our Lord can give! Sometimes it's so hard to just accept that from Him, but His Love is all that keeps us going from day to day...
I pray that this Christmas will be the best for you and your family, and the coming year too!
God bless you my precious friend!
Melva

25 December 2008 - USA

John | E-Mail | Web Site
Merry Christmas Eddie, wouldn't mind being in your part of the world for some warm weather.
Wishing you and yours a blessed and most happy Merry Christmas. May your day be filled with God's love.
Merry Christmas.
Blessings, John

And also a Merry Christmas from my friend Carolyn at Carolyns Precious Memories that has been very sick the last couple of weeks and unable to give you a visit. Please keep Carolyn in your prayers.

25 December 2008 - Shenandoah Valley Virginia

Ken Edwards | E-Mail
I thought that I would share that my last 3 sailboats have been named "Blue Knight" I spent 25 years as a police officer in New London, CT. and currently serve as an Inspector (Detective) for the State's Attorney (State Prosecutor).
The current Blue Knight is a 33' Hunter.

Ken

24 December 2008 - New London, CT

Gayle | E-Mail | Web Site
Hello Eddie, Merry Christmas and Happy New Year to you and yours. May the blessings of the Lord surround you this Christmas Season.
Jut read your new pages and as always love them all. Glad to hear Coen is doing better and will continue to keep him in my prayers. I hope to have some of your wonderful poetry on our site in the near future. Here's wishing you and Sharon a great Christmas. God bless you always.

22 December 2008 - USA

Shy | E-Mail | Web Site
Dear Eddie,
Thanks so much for sharing your lovely pages and poems with me. You write with such skill and I can see that the Lord does a work through your writing. They always inspire me so much as I know they do everyone who comes to visit here.

I enjoyed your Christmas pages too, what a wonderful time of the year and what a blessing to know Jesus Christ as our Savior. I was just watching a wonderful movie on the Gospel according to John and it renewed my spirit so much. Then coming to read your poetry just encouraged me so.

I want to wish you and Sharon and your family a wonderful Christmas and may the Spirit of God be in the midst of all that you do. Thank you for your friendship and christian witness.

In Christ love and mine, Shy


23 December 2008 - North Carolina USA
Bernice | E-Mail | Web Site
Hello my good friend Eddie, thanks for your heart prints in my guestbook greatly appreciated. I just spent some time reading your awesome poems my my you are such a blessing and your poems are so inspiring and uplifting keep up the great work in sharing our precious Lord around the world.

I like to wish you and your family a blessed Merry Christmas and happy healthy new year 2009..
I daily keep you in my prayers also your sick grandchild, I just pray God's best for you and yours.
May God richly bless your life, Bernice

23 December 2008 - Canada
Ann Parsons | E-Mail
That poem was absolutely beautiful! My son is a Marine and I know he shares the same feelings as you. For all of you have seen so many things that those of us at home could never fathom. God Bless You All! Thank you for our Freedom. Merry Christmas!

23 December 2008 - Massachusetts
Sari | E-Mail | Web Site
A friend sent me your page this morning, and I just want to tell you how beautiful your poem is you are truly gifted, There was a deep message in there for everyone,

And I want to thank you for sharing this beautiful piece of work from your heart.

23 December 2008 - Pittsbugh, Pa
karen | E-Mail | Web Site
Dear Eddie,
with a big hug, and a smile, and warm feelings for you in my heart, I so enjoyed your poems today! Prayers are unceasing for Coen, and glad to hear that at least some of the news is better for him~~~at least we have him stable. The Lord has a plan for his life~~~and we shall pray him through! Praying you all have a very Merry Christmas, and share all the Peace, Love and Joy the season brings throughout the New Year!
God Bless and remember.................
U R Loved

23 December 2008 - California for a while longer!!!
Ruthi aka Sunshine | E-Mail | Web Site
Eddie, it was so nice to see you in my guestbook when I came online this evening! I came to say hello & of course had to read a poem or 2 or 3...Never Judge Another was my favorite this visit, thank you!

Merry Christmas & a blessed new year m'friend!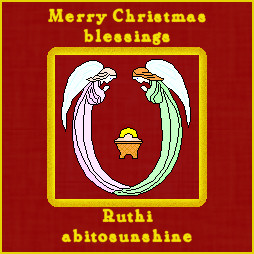 22 December 2008 - Canal Winchester, Ohio...proud to say USA!
Francine | E-Mail
Dear Eddie wishing you love, peace and joy at this most beautiful Holiday commemorating the birth of Our Savior. I pray that all is well with you and yours. I extended my very best wishes for a Merry Christmas and a Blessed New Year.

Your friend always
Francine

Within the heart of Christmas
There's love that's always found
Within the spirit of our friends
In peaceful happy sounds.
Merry Christmas my friend
Love Francine


22 December 2008 - Long Island, New York
<<< 1 2 3 4 5 6 7 8 9 10 11 12 13 14 15 16 17 18 19 20 21 22 48 >>>