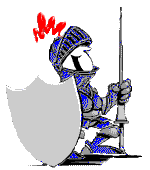 Add a message : Dark Blue Knight
There are now 712 messages in our guestbook.
<<< 1 2 3 4 5 6 7 8 9 10 11 12 48 >>>
Viewing messages 16 to 30.

Kym Graham | E-Mail
Really enjoyed visiting your site Eddie and know I will return to it many times. Thank you mate..

24 November 2014 - Australia
---
Webmaster comments Thank you Kym,

Hope you found something to enjoy. I do need to add some stuff, been a while since I have done much but will get there sometime soon. Enjoy your visits and happy to see you called by.

Eddie
Kev Farr | E-Mail
Outstanding work by an outstanding man I have been so blessed to have met and broken bread with, shared stories with and can proudly call my friend. A man who will stand by you, no matter what.

20 November 2014 - Gold Coast, Australia.
---
Webmaster comments Thanks Kev, Nice to have you visit.

Would take a long time to see all of this site - Enjoy whatever you find. Eddie
Janet | E-Mail
I too found your site when googling for the whole poem about taking time to pray...as I wanted to share it with my son. What a blessing God gave me by sharing your site with me. I have spent much time yesterday and today reading through many of your pages... I am not done yet and intend to continue reading.
Thanks for sharing so much of God's goodness with others. I appreciate your career and thank you for it. I taught school for over 30 years when health caused me to go on disability. God opens new doors and I am learning to open them and appreciate having the time to enjoy the blessings within.
May God continue to bless you and your family with new delights!

26 June 2014 - USA - midwest
Elsie | E-Mail
I found your site quite by accident when I was rushing around getting ready for work and remembered that I hadn't prayed. The words of the poem 'I got up early this morning and rushed right into the day' kept going round my head - I couldn't remember the rest so I typed it into google. The rest, as they say, is history!

27 April 2014 - Up side down too
---
Webmaster comments Hi Elsie,
Glad my site was able to help in a small way. Love that poem and had to share it with others. Pity so many have it as "Anonymous".
Patrice | E-Mail
Thanks for sharing. I can relate to your story.

28 March 2014 - Queensland
JORGEN OHLSSON | E-Mail
NICE TO READ ABOUT GOOD OL NORSEMAN.....LIVED THERE FOR ABOUT A YEAR BACK IN 80

LOVED IT!

19 February 2014 - STOCKHOLM SWEDEN
George Haupt | E-Mail | Web Site
Hello, I just read your story about the Nullabor and I have sent you an email. Please feel free to answer. Thank you. G.H.

26 January 2014 - Northern Germany
Ed Broderick | E-Mail
Sandy came and went
Let us not forget
We who survive
Thank God to be alive
True Thanks
It comes from deep within
Not always at the end
Sometimes when we begin
Expressed in many a way
Not necessary for us to say
A big thumbs up
A raised cup
A shy smile a broad grin
A simple nod or slap of skin
A wagging tail
Will never fail
The message is global
The intent noble
Your plight will never be so low
That true thanks you can not show
Face each day as a precious gift
Your neighbor's spirits try to lift
Do not let a day go bye
Without giving thanks on high
Live and let live

Poem by Ed Broderick

30 November 2013 - Rockaway Beach New York USA
Ullybaer | E-Mail | Web Site
Hi! Very interesting page. I found it by checking different pages of our club "Blue Knights LEMC" Best greetings to Australia from Austria (not far away from Trieste, Italy)

25 November 2013 - Austria
Ann Marie Fisher | E-Mail
Dear Eddie, I was reading poetry from "A Dream and a Smile" & saw one of your poems featured. It was written in Feb. 2005 & was titled ," THE KEY". Oh how I loved reading it. You have no idea how much your poetry site is missed by me & several others that I know. I truly wish you were writing again. You are an inspiration. Blessings, Ann Marie

30 October 2013 - Alabama
Sean Wakely | E-Mail
I'm reliving my trip on the Indian Pacific in 2007.Thanks for a different view of the Nullabor.

15 August 2013 - Wellington, New Zealand
---
Webmaster comments Thank you, I also travelled on the Indian Pacific but that was in the early 1970's not long after it began. A great train trip.
Ron | E-Mail
Brings back loads of memories First crossed in 1968

14 August 2013 - Perth
Gianna | E-Mail
Thank you for the inspiration,wonderful poetry!

30 July 2013 - Canada
Matt Shield | E-Mail
Hi, I'm a current Police Officer serving in Cairns. I'm about to take my first camping trip into Maytown, so it was with great interest that I read your article!

16 July 2013 - Cairns
Leo Naessens | E-Mail
I am not especially "religious" but do like your poem "The Difference" which I have come across in different places for several years.

14 May 2013 - Australia
---
Webmaster comments Thank you for your comments but I need to point out that "The Difference" is not one of my poems but was written by a lady named Grace L Naessens. It is a real shame that so many copies of the poem fail to mention her as the writer of a great poem.
Eddie