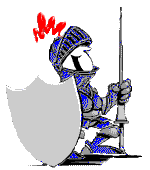 Add a message : Dark Blue Knight
There are now 680 messages in our guestbook.
<<< 1 2 3 4 5 6 7 8 9 10 11 12 46 >>>
Viewing messages 16 to 30.

Southbreeze | E-Mail | Web Site
Hello Eddie! It seems such a while that I have heard from you. I'm so happy to hear from you. I appreciated your comment on "Fly Away" and I would love to hear the music for one of your poems! If it is available please let me know. I'm so proud of you!
I hope your family is doing well. It has truly been a lot of years. we have known each other. You have been such an inspiration to me..

13 January 2012 - USA

Peter Nortje | E-Mail
Hello
Reading about you crossing has brought back many memories.
My wife and I drove from Perth to Melbourne April 1969.
Our trusty car was a Mini Morris 850 1963 model.
The saets were modified so we could sleep in the car,we had a large roof rack with 2 spare wheels petrol water folding chair and a small barbeque.
The trip took 2 weeks as we had a good look at the country.The car did not miss a beat and can remember operating the glass fuel pumps at 2 farms.We had spent a year in Perth after arrining from Rhodesia. We now live at Mount Tamborine SE Qld.

Regards

Peter

8 October 2011 - Queensland
---
Webmaster comments Thank you, yes the trip across Australia was a real "adventure" in those days with hundreds of miles of nothing but rough dirt road. I can recall driving for hours and hours in choking dust. Don't live that far from you now, been at Redland Bay (SE Qld) since early 1990's. A small world no doubt, and it is possible that I might have even filled your car with petrol, when you drove through Norseman (Western Australia) as I used to work at one of the two roadhouses there part time in the late 1960's.
Gord Hallett | E-Mail
Every Nov 11 I send a "Lest we forget" message, this year I will include some of your material. Thank you

26 September 2011 - 823 Greystone Court, Oshawa Ontario Canada
steven groves | E-Mail
Thank you so much for this poem. I lost my soul a piece at a time as a child and I would have loved to have had this poem then, rather than now. But it is never too late, at least I hope, for all of us and for me.

22 August 2011 - Texas
---
Webmaster comments Hello Steven,

I am guessing you are referring to the poem "Storm on the Horizon". If so I am happy that reading it has been of help to you (and others who suffered as children). I wrote this poem to help rid myself of some of the demons of my own past. As you say it is never too late and one day we can all hopefully find that "Sunshine on the Horizon" that is out there, although for many of us seems to be very well hidden for a long, long time.

Thank you for your kind words, and more importantly I thank God that you are now finding the sunshine.

God bless

Eddie
Nancy Bates | E-Mail
Sister to the Author of Living and Dying.
He was from Arnold, MO USA
Drafted shortly after he graduated from Fox High School

18 August 2011 - Missouri, USA
---
Webmaster comments Thank you for this information. I will add that to the page shortly.
Andie | E-Mail | Web Site
Beautiful poetry ~
Inspiring ~ Heartfelt ~ Insightful
Thank you Eddie and may God bless you and your loved ones and keep you safe always.

17 August 2011 - Arizona
Ron | E-Mail
English investor in Norseman gold just spending some time looking around the web and read the article. Really interesting. Thanks

6 August 2011 - Singapore
Sandy | E-Mail
It is so nice to to get your newsletter last week.I have to confess I was wondering where you were.Sorry to hear your are having so many health problems.But your poems are still as good as usual.Will look forward to hearing from you again.Loved Nightmare I to have some pretty scary ones.A friend always,Sandy

4 August 2011 - Gordonville,PA
Bernice | E-Mail | Web Site
Hello Eddie, thanks for the update...It was so great to get mail from you, I have missed all the lovely shares. I been wondering how you been doing..I keep you always in my daily prayers and also little Coen..Your pages are so inspiring, you are a blessing.. God is still on His throne, one beautiful day we will all be away from hurt and pain, but until then, we continue to give HIM all the praise and glory.. My Sites been down for long time, praying they be up and running soon...May God continue to bless you and your family!


2 August 2011 - Canada
BRIAN BUDDEN L/CPL | E-Mail
SERVED IN VIETNAM ..... 5 RAR 1st TOUR .... C Coy
386 days .... long enough

1 August 2011 - AUSTRALIA
Margaret Rowlett | E-Mail | Web Site
Love Your Site , Have been a fan for a long time , Hope you get to feeling better real soon.

30 July 2011 - Virginia , USA
Dot | E-Mail
A wonderful surprise to read your latest update. I loved all the poems and sets, just great. Congrats to you and Sharon on the birth of a new Grandson, and congrats to the new parents too. Wonderful news. Take care and I hope to see more of your wonderful poems next month. I especially loved the one about Sunshine. I love the winter sun and the deep blue sky of winter. Where would we be without the sun and Son. Thanks Eddie, God bless you and Yours.

27 July 2011 - SE Queensland
Ceil | E-Mail
I enjoyed "Do It" It is something I try to do but at times I put it off.

27 July 2011 - USA
Ed Hanes | E-Mail
Glad you are back making life better for all of us.

27 July 2011 - Clear Lake, Iowa USA
---
Webmaster comments Thank you, hope that this is the start of more regular updates.
Lindsay Edwards | E-Mail | Web Site
Hi Eddie,
I am an ex-pat Aussie living in California.
I just came across your web site while I was looking for the meaning of some shearing terms used in "Click Go The Shears".
Great site! I have just subscribed and look forward to updates and further visits.
God Bless You.

7 July 2011 - Redding, CA, USA
---
Webmaster comments Hello Lindsay,

Many thanks for your visit and lovely comments. Nice to see an ex-pat Aussie call by and glad you enjoyed your visit.

Unfortunately I have not done a lot on this site for a long time as health issues have literally "slowed me right down", but I do hope to get back to adding more and sending updates soon. I actually do have some new poetry pages almost ready to upload, so hopefully the next update is not too far away. I also want to add more information to the Aussie section and generally get the site moving again.

If you have any suggestions regarding additions to Aussie section, please let me know, it might be the catalyst that gets me that bit more motivated and moving.

God bless

Eddie