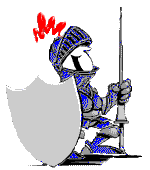 Add a message : Dark Blue Knight
There are now 680 messages in our guestbook.
1 2 3 4 5 6 7 8 9 10 11 46 >>>
Viewing messages 1 to 15.

Jeffery | E-Mail
A very awesome site

10 April 2013 - Swamps of Louisiana

Elaine Beckett | E-Mail
You have done this well a pleaure to read I wish you and your family well.
Cheers,
Elaine

7 March 2013 - Tasmania

Anita | E-Mail
Thank you very much!! You made my day. I was feeling a little low and then came across this beautiful site. My day became all shining and bright full of laughter and simple joy once again! God Bless!

25 January 2013
---
Webmaster comments Hello Anita,
Thank you for your lovely comment and glad to see my humble words have helped you today. I only hold the pencil, and guided to write the words. God bless
Christa | E-Mail
Thank you for all your beautiful words you have been blessed by our Father above. God bless always.

23 January 2013 - Vineland, New Jersey U.S.A.
---
Webmaster comments Thank you for your visit and kind words. Unfortunately I have not been able to update my site as often as I would like. God bless.
Kiddo | E-Mail
Our Destiny
Bravo to you,this is very beautiful.
God Bless!

19 December 2012 - New Jersey
Ranald | E-Mail
Thanks for putting up the lyrics. This is a folksong of course, so it exists in different versions. I've heard "beat by the old swagger (i.e., 'swagman" which seems to make sense in the song. Is there a meaning to "snagger"? (Don't put e-mail address in guestbook)

29 November 2012 - Ottawa, Canada
---
Webmaster comments Hi Ranald,

If you read the comments below the lyrics it explains meanings of some of the words. The "Snagger" means the lucky person who "snags" (or purely by chance gets) the sheep with little belly wool which means it will be a lot less wool to shear. As shearers were paid at a set rate for each sheep shorn, getting sheep with little belly wool was a bonus as it allowed them to shear the sheep quicker. Although there are differing versions, I do not think "the swagger" would be correct as a swagman would rarely be found in a shearing shed. Swagmen walked from place to place doing odd jobs and would rarely if ever be seen in any shearing shed.
Wayne Pudney | E-Mail | Web Site
I was part of history I work on Eyre Highway 1965-1969 driving bitumen truck & the day of the opening Premier Brand was on the back of the truck for the opening hope you like this info regards
Wayne

28 November 2012 - Adelaide
Albert L Gorham | E-Mail
I like the Dark Blue Knight very much

13 August 2012 - 8347 Brandeis,Cir.E. Sarasota,Fl. 34243
BRENDA PATTERSON | E-Mail | Web Site
I just love to read this site.

12 July 2012 - United States
John | E-Mail
I stumbled in here in a round about manner, starting with Facebook where I read the poem Living and Dying by Joseph Bates, including your eloquent comments. I am a Vietnam Veteran, having served one full tour in '67-'68 and a partial tour in '72. I was never in the field with the grunts, I was at DaNang repairing airplanes and loading them with ordnance to support the grunts. I read your 100 things about you and marveled that although we live almost 10,000 miles apart, we share many of the same likes and dislikes. Keep up the good work. Your site is both refreshing and uplifting.

10 March 2012 - Millington, Tennessee
Jane Ward Smith | E-Mail
I enjoyed your poem, "The Night" so much this morning. I saw just such a night last evening. The stars were so bright and the moon high in the clear sky. Thanks for sharing your wonderful talent.

Gayle hasn't sent out a newsletter for anhourwithyou.com where my poems are published in a while. She has had a very difficult time and I understand completely her need to step aside for a while. I lift her up in prayer constantly in hopes she will soon be sharing again.

I haven't visited your site in some time and was happy to find this wonderful poem and put in my favorites so I could read it again and again. God bless you. Your friend, Jane

7 March 2012 - Brewton, Al USA
---
Webmaster comments Thank you Jane, very happy to see you enjoyed your visit.

Unfortunately I haven't done a great deal to this site for a while, so it is always nice to know people still enjoy their visits.

God bless

Eddie
John Day | E-Mail
Well done, my friend. We had Ceduna-West Tours in 1974, and took 6 passengers Adelaide to Eucla, taking five days to get from Ceduna to Eucla, then swapping passengers with a Beechcraft for the return journey. If we'd had the money and business sense, we might still be doing it, but today (9 Feb 2012) we are just free-ranging, on our way to Adelaide from Perth in our fifth wheeler.

8 February 2012 - Ceduna at the moment
---
Webmaster comments Thanks for the comment in my Guest Book. If my memory serves me correctly in 1974 it would have been the "old Eyre Highway" you travelled on, and would still have been unsealed from at least Penong to the border (Eucla). That was both a trip and an adventure in those days.
Carolyn | E-Mail | Web Site
Hi Eddie,
I think many of us are struggling to get our sites back going like they use to be. I know I want too, but have had a down time sitting here so much.
I just read your poem again from Melva's newsletter, "And The Heavens Opened". I sure was touched by your words. You write the best poems still that I have read. You can always tell they are from your heart.
I hope your doing better now with your back, etc. And that you and Sharon and your family are all fine.
I pray you will have a good year for 2012.
Please know that your in my prayers each day. I have a list on my desktop. I know you will pray for me as I can use them. Thank You.
God Bless You my friend.
Carolyn

22 January 2012 - California
Judy | E-Mail | Web Site
Hi Eddie been a long time since I have been to your site to visit and Melva sponsored one of your pages in her mail out today and loved the poem you had on it and the background went with it perfect. And The Heavens Opened was the name and just beautiful. Just got my site opened back up a little before Christmas and so good to be back with my friends again. God bless Judy

22 January 2012 - NY
Dot | E-Mail | Web Site
Your site is amazing Eddie, the best I've ever seen. It's a credit to you. I've just been trying to get enthused about mine and do more and ended up here. Hope this finds you and Sharon and the rest of the family doing well. All the best for 2012.

18 January 2012 - In Joe's Country and proud of it.
---
Webmaster comments Thank you Dot. I do need to try and get some motivation going and get back to updating this site more often. Thanks for the visit.